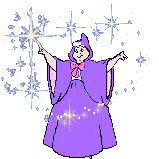 I can finally shout it out to the world; at the end of this year I am going to become the godmother to a twin. *sudden silence throughout blogosphere* "Hey, I
can
be a good godmother!" If there is going to be one, or perhaps two girls there will come a moment in time where they come back from my place, screaming at their mother saying: "MOM, look what I read at aunt Leontine." Where can we find those men mama? With the abs and the pectorals, two teenage faces look at their mom, their dad giving me the evil eye LOL I can so see this happening :D
A while back we received a phone call that the brother of my hubby was going to become a father, not shortly thereafter my hubby received another phone call that his brother was going to become the father of a twin and they asked us to become their godparents both legally as in faith. Being a godmother is more of an honorary title than anything else but I love the extra connection it gives to my unborn nieces, or nephews or niece and nephew.
It was the duty of the godparents to help their godchildren become accomplished men and women until the child's marriage, which marked the end and the crowning of their ritual role. This relationship was considered sacred and was exhibited in the respect the godchild showed the godparents. The godchild's obligations reflected those of the godparents, and they were considered to be linked into the afterlife.
So last Saturday we went to my brother and sister in law, I saw the ultra sound pictures and everything was there, twenty little fingers and toes and a string of pearls for a spine. My sister-in-law and I were talking about her due date because this is around the end of this year, that they might come on Christmas morning. Now that would be a quite a present to find under the Christmas tree! I'm glad everything is going well with her, she and her babies are healthy and she already has a beautiful little bump which she let me feel.
Of course I am looking at baby clothing again but made a firm promise with myself not to buy anything until after they disclose the genders to us. Hubby and I talked about it on the way back home and how we would see ourselves as godparents and I didn't say it but I still thought it that we would rub of on them, and if that is such a good thing *grinning* If only I look at hubby with his music from Phil Collins to Jim Hendrix or his all time favorite; Queen and me with my books.
5 year old Niece: Auntie Leontine, pwetty colors look *holds up Kathryne Kennedy – Double Enchantment*
Leontine: Sweetie, you have to be a little bit older before you can read this, let's go find an Annie M.G. Schmidt story.
12 year old niece: Aunt Leontine *stares at large bookshelves* can I read one of these books now.
Leontine: Your mom and dad are going to punish me bad for allowing you to read this. A few more years girl!
I wake up in the middle of the night, hear stumbling, the closing of a door. I get out of bed…open door of my niece and see her under the covers. I take a peek; get a flash of a grin and Kathleen Woodiwiss – A Rose In Winter on her lap.
Rule no. 1: "Always ask when you want to take a book of my shelves, you should be able to dream that one by now." I'm getting a pouty lip but have to be firm. Before you know it you're fourteen and that is the age we agreed upon with your parents.
The birthday of my fourteen year old niece; we enter her parent's living room, no kiss, no hug, "now can I finally read that Woodiwiss novel aunt Leontine? Can I, can I?" Impatience written all over her face. Where did the time go of her little hugs, kisses and giggles?
I can see myself sharing the passion for romance novels with my god daughter(s) but you know what, above is very hypothetical cause I have this feeling she'll be getting two boys LOL Either way, it doesn't matter, for it may be cliché as hell but I just want them safe and sound in this world. That my sister & brother-in-law will have their family complete and can embrace their two new additions. To watch them grow up to become nice individuals with their own dreams to chase.
I'll keep you posted on my godmother 101 as I go along ;D
Hugs,
Leontine