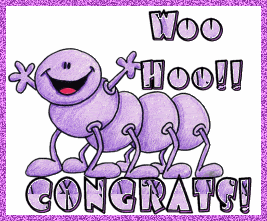 *drumroll please*
I have entered all who answered to the giveaway requirements; follow my blog and leave a comment on Sabin's post as stated within the blogpost of Sabin's Beefcake Night. I want to thank each and everyone who joined in the fun and it looksl ike we're going to have two Beefcake Preview Nights in September, keep in touch for more information about it! And now Sabin want's to say were he is going off to:

There were 29 items in your list. Here they are in random order:

1. Natascha / Ashleagh
2. The_Book_Queen
3. Emma Faulkner
4. Charlotte Featherstone
5. Zeek
6. SusiSunshine
7. Debbie's World of Books
8. Pearl
9. delitealex
10. booklover1335
11. Razlover's Book Blog
12. Cecile
13. JennJ
14. Cats Meow
15. throuthehaze
16. sarabelle
17. elaing8
18. FictionGroupie
19. whateverfor
20. Blanche
21. VampireGurl
22. VampFanGirl
23. Donna (Fantasy Dreamer)
24. Cathy M
25. Blodeuedd
26. I Heart Book Gossip
27. Patti
28. Mandi
29. My Blog 2.0 (Dottie)
Timestamp: 2009-08-10 18:14:04 UTC
Congratz to
Ashleagh/Natascha
you will receive Sabin's story send to you via The Book Depository Store!
And the second prize, the first three Lords Of The Underworld novels: The Darkest Night, The Darkest Kiss & The Darkest Pleasure will go to
The Book Queen
, congratulations. These books will be send to you via The Book Depository Store.
Sam has arrived at the Club and he will introduce himself coming friday and will anounce the next Beefcake guest.