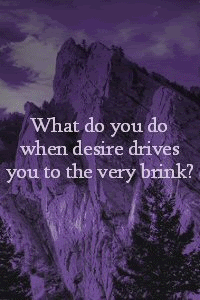 Hi Pamela, I'm so glad to have you here! I'd say, grab a drink, coffee or tea, snuggle on your favorite couch and talk the talk about your latest release; NAKED EDGE.
1. The I-Team series are novels in the contemporary romance suspense genre. What is it about this genre that appealed to you in the first place and how did the I-Team come to life for you?
First, thanks for having me here! It's a real treat.
The truth is, I never set out to write romantic suspense. I love historical romance, and that's what I wanted to write. Then one night I was talking to my agent about my second book and we ended up sharing a bit about how our day had gone. I told her about an investigation I was doing of a nearby cement plant and how a state health inspector had called to say that he was worried about my safety. He'd heard the plant manager whipping up the workers against me, warning them that if I didn't back off, they'd probably all lose their jobs. His words were: "These guys aren't going to write you a letter. They're going to beat the shit out of you with baseball bats."
When I finished telling my agent about this — certainly not the first time in my career as an investigative reporter where things had gotten dicey — she said, "You ought to write romantic suspense, because you live it." And I said, "Yeah, all except for the 'romantic' part."
That investigation turned into my first romantic suspense title, Extreme Exposure.
The I-Team itself is based on a group of investigative reporters I worked with during the 1990s. We didn't just report the news; oftentimes we were the news because of the kinds of stories we broke. As a team we won numerous big journalism awards, including the National Journalism Award for Public Service. It was amazing period of time in my life.
All of the I-Team stories are based in some way on real events or issues that I have reported on myself. Bringing them to life in a fictional way is lots of fun.
2. How do you work out a plot, what are they key essentials you need to get started?
The most important thing for me are the characters. How we respond to a situation depends on who we are. That's true of characters, too. When I really know who my characters are, when I know them so well that they seem real to me, the plot largely takes care of itself. I do minimal plotting and focus more on making the characters breathe. The thing that seems to be the most important for me to know is where my characters' deepest pain comes from. What hurts them the most? Once I have that, I'm ready to roll.
3. Katherine James in NAKED EDGE has a Native American heritage. How did you research this culture and what was important for you to insert in your novel or add to the characteristics of Katherine?
I began covering Native issues in about 1997 and have spent a fair amount of time on the Navajo reservation about 12 hours southwest of my home. Over the years I've been invited to be a part of some very special things — ceremonies, for example. I've made good friends and learned so much. My decision to make Kat a Navajo grew out of my connection to the Navajo people.
But it was very important to me to avoid stereotypes. So many Native characters in television shows, films and novels are nothing but an amalgamation of stereotypes. I wanted Kat to be real. So I tried to show how complicated life can be these days for American Indian people. There are conflicts between the different generations, between traditional people and those who want to leave their people's past behind.
One aspect of the story that I hope readers will find interesting is how many Native people, particularly those who live in urban areas, are mixing together and participating in ceremonies that might not be their own. For example, if you go to an inipi (sweat lodge) ceremony here in Colorado, you're likely to find Indian people from many different nations, not just Lakota/Dakota/Nakota people. A lot of Indian people are adopting the ceremonies of other tribes in an effort to hold onto their own roots.
Then there's the issue of sacred land. Indian people have been here on the Turtle's Back (the North American Continent) for a very long time. Buried beneath our shopping malls, strip mines, and parking lots are places that were once sacred to them. Holding onto that land as a means of keeping their cultures alive is very important to them.
4. Gabriel Rossiter is the hero of NAKED EDGE, if he would place a contact add, how would he describe himself?
Oh, I love this question! "Single white male, early 30s, 6-4, brown hair, blue eyes. Athletic and very fit. Seeks single women for mutual pleasure, no strings attached. Must be attractive, fit, healthy. Age, race not important."
5. Can you give us a brief taste(quote) of the sizzling tension between Katherine and Gabriel?
Alrighty. One excerpt coming right up. This one hasn't been published anywhere else.
From Chapter 10 of NAKED EDGE:

"Here we are." Her arm around his waist, Kat leaned Gabe against the brick wall just outside his own front door, having maneuvered him out of her truck and up the walk—no easy task when he was almost a foot taller than she and outweighed her by at least eighty pounds. Not only did the extra weight hurt her right leg, but she was afraid she'd slip and they'd both fall. "Do you have your keys?"

"In my pocket." He made no move to get them, but ducked down and nuzzled her cheek, then buried his nose in her hair, breathing deep. "Mmm. God, you smell good—sweet and clean and good enough to eat. Do you know that?"

"Um… " Kat tried to stay focused on what she was doing, not what she was feeling, her skin burning where his lips had touched her. She reached inside his coat pockets, but found no keys. "Are you sure you didn't leave your keys at the bar?"

"Back pocket." He shifted, drew her against him, almost tottering them both to the concrete as he nibbled her earlobe. "God, I want you! I want to kiss you until you can't think. I want to kiss those perfect breasts. I want to taste you everywhere. I want to fuck you so damn bad. You don't even know what I mean, do you?"

Kat was forced to press herself against him to reach his back pocket, her hand sliding over the worn denim of his jeans, only butter-soft fabric between her palm and the disturbingly hard muscles of his butt. "I… I think I do know what you mean."

He groaned, his breath hot, his hips flexing against her, giving away his erection, his tongue seeking and teasing the whorl of her ear. "You might know what I mean, but you can't really know what I mean. You're extra virgin, honey."
6. What is in standard grabbing distance when you write your stories?
A vanilla latte or cup of coffee. Music. Lip balm. And a glass of water. If I'm very, very lucky, European chocolate. Maybe a fire in the fireplace and a snuggly blanket. That's about it.
7. Are you a structural writer or one who simply starts and will see where the characters lead her?
I have some ideas in my head about where the story might go, but once I sit down to write, my characters take it in places I hadn't imagined. I never really know who the bad guy is, at least not in the beginning. There were major revelations about Marc Hunter in Unlawful Contact that I didn't know until I got to the page where he revealed them. I gasped and said, "No way!" My boys think this is ridiculous, of course, because they say I create the characters and therefore it is I, not the characters, who is responsible for revelations and twists and turns. But that's not what it feels like to me.
8. The I-Team characters, who is your personal favorite and who do you get the most e-mails/questions about?
Oh, this is so hard to answer! Each of them is a favorite for reasons unique to them. I love Julian's sexual swagger and arrogance. I love Marc's unwavering love and protectiveness toward Sophie. I absolutely adore Gabe for his vulnerability, his skill as a ranger and athlete, and his selflessness in the end. As for the heroines, they each have little pieces of me in them, I think. Kara is like my professional reporter side. Tessa has my girly side. She and I share the problem of crying at the drop of a hat. Sophie is my practical side. Kat is my spiritual side. As for the I-Team character about whom I get the most email? That's easy. Julian Darcangelo, aka Dark Angel. Sheesh! The guy has a harem!
9. What do you do to keep the writing mojo flowing? Massages by a hunk? Eat some Ben & Jerry's? Or is that info an x-file guarded by an extraterrestrial being?
I try to get a massage once a month. Coffee keeps me revved. Probably the most important thing for me is music. Music sets my mood. I create a playlist for each book, and they're never alike. In fact, some of the characters have their own playlists, and some of my characters like music that I would ordinarily never listen to. That's very strange, I think. I'll listen to the music that evokes their personality in my mind while I'm writing their book, and then I never listen to it again. Ice cream and chocolate and sexy man photos are also helpful.
10. Can you give us 5 random facts about NAKED EDGE.
The name "Naked Edge" was taken from a real rock-climbing route on Redgarden Wall in Eldorado Canyon State Park.
Like the heroine in the story, I have survived a serious fall while in the mountains and had to crawl dragging a broken leg behind me. (It wasn't fun.)
I once worked as a volunteer naturalist for Boulder Mountain Parks, guiding hikes in the mountains and patrolling trails. I adore the rangers I met during that time, and I shuffled up their names to name the fictional rangers in the story. (They are amused.)
It's the longest story I've ever written.
This book took me longer to write than any of the prior I-Team books.
Gabriel, Katherine, one question for the both of you. Since it is cold, snowing and all around dreary weather we all would love to escape that. Now what would be your perfect get-a-way and what do you absolutely need to bring along?
Gabe: "Who wants to get away from the snow? If it's snowing, all I need is a full tank of gas, my gear, and some cash for food. I takes me an hour and a half to reach Vail, less than that to hit Loveland. If the snow is falling and the powder's deep, I'm in heaven. Taking face shots in three feet of fresh powder beats lying on some damned beach somewhere."
Kat: "I would love to spend a weekend at a remote cabin in the mountains where I can feel the earth beneath my feet instead of concrete and hear the wind. Other than food and water, I just need my pouch of corn pollen. As a Navajo woman, I never go anywhere without it."
Thanks so much, Leontine! This has been a lot of fun. I really loved your questions.
Purchase
Naked Edge
Giveaway:
If you leave a comment you will be entered in the giveaway. Pamela Clare has been generous to offer up a copy of NAKED EDGE to one lucky commenter :D May lady luck be with each of you! This giveaway is open internationally (thanks Pamela!) and the winner will be anounced March 8th.
PS: I've been investigating Jimmy Thomas hotness, read the comments to find out how that came to be, and I need to share: