FADE TO MIDNIGHT
Kensington Brava
ISBN: 0-758-22865-1
May 2010
Gone But Not Forgotten
Davy…Connor…Sean… Three brothers who have conquered their demons, but they've never forgotten their long lost brother, Kev, whom they believed to be dead. When the McCloud brothers discover Kev is alive, they won't rest until they find him...
Beaten and tortured almost to death, Kev Larsen was found eighteen years earlier in a warehouse alley. He survived his brutal ordeal, but his memories before that night were completely erased. When he nearly dies from trying to save someone from drowning, the brain surgery he has to save his life triggers fragmented, terrifying memories. With only these memories and the name of his torturer to guide him, Kev is determined to unlock the secrets to his past.
Edie Parrish has always been good at not letting anyone get too close to her. If someone were to learn of her unusual gift, her life would be immediately jeopardized. But when Kev Larsen discovers who she really is, Edie has only one choice: to trust him. And soon, Edie can't resist her consuming desire for him—even though she knows she'll have to pay a price for it.
Now Kev and Edie must race against time and place their faith in each other to stop a deadly legacy...
This afternoon I found an e-mail in my inbox from Shannon McKenna with the anouncement FADE TO MIDNIGHT is released on 5/25/2010. From the moment I read BEHIND CLOSED DOORS I was a fan of the McCloud brothers and the author; Shannon McKenna. Spectacular men, feisty women, scintilating passion and a plot that any romance suspense reader will love to unravel! This series contains loads of good stuff and I'm always binging when it concerns these McClouds. As I read the novels from these brothers there is one things that is a huge black day in the history of the McCloud family and it kept me thinking...is Kevin McCloud alive...or not? Well, this question is answered in FADE TO MIDNIGHT.
When I received this e-card my heart started to beat a bit faster and my hands started to tingle in utter greed for FADE TO MIDNIGHT.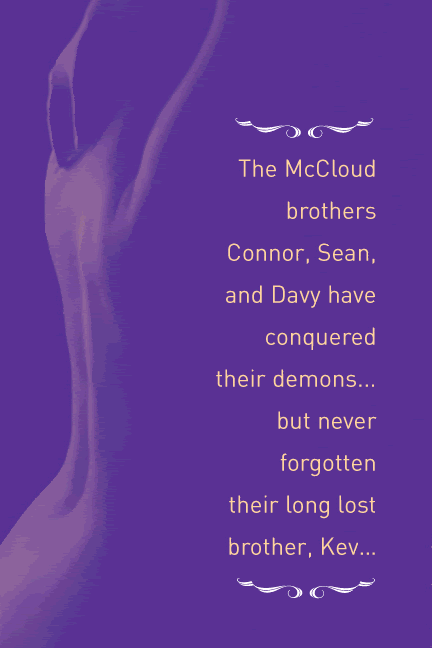 purchase
Excerpt
ROOB interview Shannon McKenna
So I checked my pre-order at Book Depository Store and YAY it's in processing, which means it will ship in one or two days *gloats in joy* So who is your favorite McCloud? Or if you haven't started this serie - Go! Now! - it's a series now to be missed if you love Romance Suspense.