Banner created by Sparklybearsy - thanks girl, it's awesome :)
Here the best of the best of heroes and heroine's wil have their place with a picture for the gallery, quotes and profiles. Be sure to check in once in a while.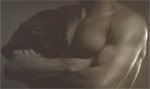 Adam Black
is pure dripping sensuality in the Highlander series from Karen Marie Moning. He appears in: Beyond The Highland Mist / Highlander's Touch / The Dark Highlander and his own story is: Immortal Highlander.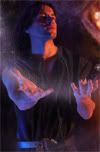 ~click on image for Tairen Soul quiz~

Ver reisa ku'chae. Kem surah shei'tani. Don't those very words turn your heart in to jell-o, it did with me. Rain Tairen Soul is just the personifacation of a man who wields a power that is above and beyond. You can find him in Lord Of The Fading Lands & Lady of Light And Shadow.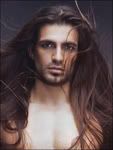 Wrath, "The Blind King" He grew on me, every time he entered that club. Quote from Dark Lover: Wrath was six feet, six inches of pure terror dressed in leather. His hair was long and black, falling straight from a widow's peak. Wraparound sunglasses hid eyes that no one had ever seen revealed. Shoulders were twice the size of most males. With a face that was both aristrocratic and brutal, he looked like the king he was by birthright and the soldier he became by destiny. And the wave of menace rolling ahead of him was one hell of a calling card.


Each time I read this shivers of pure female delight course through me.





Lassiter had me at hello...

Rhev to Lassiter:"What brings you onto my property?" Rhev said cradling his mug with both hands trying to absorb its warmth.
"Got a problem."
"I can't fix your personality, sorry."





Kartane: "Bastard."
Daemon: "By birth and by temperament."
His face was a gift of his mysterious heritage, aristocratic and too beautifully shaped to be called merely handsome. He was tall and broad-shouldered. He kept his body well toned and muscular enough to please. His voice was deep and cultured, with a husky, seductive edge to it that made women go all misty-eyed.

How could I not fall a 100% for Daemon?